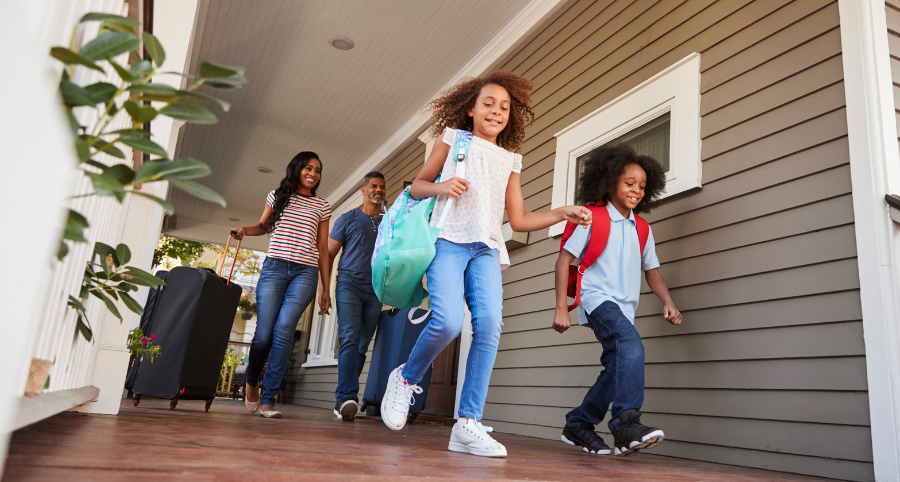 How to Protect Your Home When You're On Vacation
Whether you just acquired your dream home or you've turned into a first-time property owner, everyone needs to have their dwelling protected. A safe and secure home is important for your security. Check out the most practical means to protect your home when you're away.
Analyze Your Living Space and Needs
No two dwellings are identical. Your geographic area, environment, community, and floor plan will each have an impact on ways to effectively protect your home. Safety inside a city will look different than protection for a rural home. A residence with a fireplace may need extra safeguards for smoke and fire. If you live close to a floodplain, you will have to consider that threat also.
Your nest is unique, so make the effort to analyze your floor plan to protect it best.
Protect Your Home When You're Away With Simple Precautions
One of the smartest ways to protect your home when you're away is to create exercise good safety routines. Criminals seek out the path of least resistance. Making a habit to latch your windows and doors could stop a burglary. Turning a light on while you're away can create the illusion of somebody being present, deterring a person who could be scouting out the neighborhood. Things like turning off the water main and unplugging the appliances in advance of an extended trip may prevent misfortune in the long run.
Added Precautions for Added Peace of Mind
A spare key may be a blessing if you have students coming back home from school who may need to get inside the each day. Be mindful to safely store the same key in advance of a trip. A key underneath the welcome mat can prove to be an easy discovery for anyone wanting to break and enter. A more favorable answer is to purchase smart door locks, so you don't need a key at all!
Become acquainted with your neighbors! If they are familiar with you and those living in your house, they are likely to observe when unexpected faces pop up. When you have an amicable relationship, you could even request that they be attentive all through your trip away. They can help to safeguard your home when you're away.
With A Security System and Home Automation
If you're ready to raise your peace of mind to the next level, a home security system is the perfect product. While motion-sensing lights and cameras are great instruments, a security system can also utilize glass break indicators, smoke detectors, smart lights and smart locks, and also flood indicators. This all-inclusive defense matrix is driven using a centralized control board in your residence. Security systems can also be observed through non-stop monitoring by certified specialists equipped to take action in any difficulty.
For extra convenience, link your home's safety network to your home automation devices. Arm your locks and check your camera recording no matter where you are with your smartphone. Set all devices on a timetable, so they automatically turn on as you need them. Use smart speakers to turn on the network and lock all doors once you've already climbed into bed. You have the ability to get both safety and accessibility in one place!
Protect Your Home When on Vacation With Secure24 Alarm Systems
If you're ready to experience peace of mind during your vacation, purchase the best house security with your neighborhood ADT suppliers at Secure24 Alarm Systems. Our skilled professionals can help you to decide precisely what you want to protect your property from all foreseeable threats. If you want to discover what we can accomplish for you, contact (407) 789-2352 or complete the convenient form below.
Cities Served Around Orlando By Secure24 Your Local ADT Authorized Dealer